June 2012: Safe Swimming, Worth of Water, & More
Alabama Rivers Alliance River Report

In this issue:
Mobile Baykeeper launches swim guide app • How much is clean water worth?
Adam's Adventures: Alliance Coordinator Travel Log
Alabama Water Watch turns 20! • Welcome to Rob Howell, legal intern • Events
---
Mobile Baykeeper launches swim guide app for smartphones
Smart Phone App Helps Beachgoers Find Closest, Cleanest Beach App Provides Information on More Than 1,000 Beaches Across North America
Mobile, AL (May 30, 2012) – The Swim Guide is an app for smartphones that makes it easy to explore and enjoy our waterways and beaches in Mobile and Baldwin counties, as well as hundreds of beaches in Florida, California, and the Great Lakes.
Mobile Baykeeper
is launching this free app for Alabama. Using monitoring data collected by the Alabama Department of Environmental Management (ADEM) and the Alabama Department of Public Health (ADPH), Swim Guide is an easy way to check water safety.
This free app helps you find your closest beach, know at a glance which ones are safe for swimming, and share your love of beaches with your friends. As we reach the two-year anniversary of the 2010 BP Deepwater Horizon Oil Disaster, our community truly understands the importance of water quality in our coastal areas. Mobile Baykeeper is providing this tool to help inform the community on the health of our waters and to help everyone explore, enjoy and learn about our fantastic beaches.
---
Alabama Water Watch turns 20!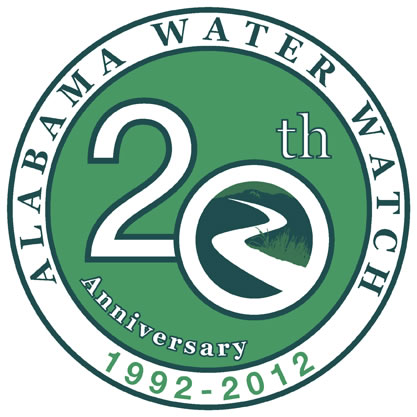 Alabama Water Watch,
a citizen volunteer, water quality monitoring program covering all of the major river basins of the state that works to improve both water quality and water policy through citizen monitoring and action, turns 20 this year!
Alabama Water Watch will come together on June 9 for a picnic celebrating 20 great years and looking forward to the next 20. During the meeting veteran water watchers will share why they have chosen to be a part of Alabama Water Watch, and will also discuss the future of Alabama Water Watch, its goals, and how we are going to achieve them together.
When & Where: June 9th, 2012 at the Fisheries Pavilion
Rain Location 207 Comer Hall (Click Here for Directions) Registration and Coffee
9:00 am Annual Meeting

10:00 am Picnic and AWW Awards

12:00 noon
Register Now! Contact info@alabamawaterwatch.org.
Click here to learn more about
Alabama Water Watch
.
---
Adam's Adventures: Alliance Coordinator travel log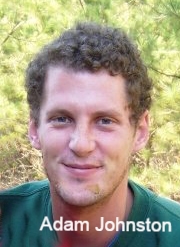 Friends of Hurricane Creek, Friday, May 18th near Tuscaloosa:
Members of Friends of Hurricane Creek met at Hurricane Creek Park for a survey of the creek's beautiful and diverse flora and fauna. While we listened to the plentiful songbirds, we also heard stories and legends of Hurricane Creek from the living legend of Hurricane Creek, John Wathen, Hurricane Creekkeeper, recent winner of the National River Hero award.
Wathen told about the origins of Hurricane Creek's name and how the name is connected to one of its native plant species. He showed us River Cane, a very thin, reedy grass of the bamboo family which thrives along the banks of this creek and he described how important it was for the native Creek Indians'. The Creek's name for this plant translated to "hair cane," and after many generations the name evolved to Hurricane Creek. An incredible story by an incredible man!
If you have any interesting stories about your watershed, please
email them to us
!
One World Adventure Company, Wednesday, May 30th in Mentone, Alabama:
The Alabama Rivers Alliance joined Billy and Angie Shugart of
One World Adventure Company
to explore and kayak Little River in the Coosa watershed. The Shugarts welcomed me to the fabulous Nippersink Lodge and then led me down Little River by kayak to DeSoto Falls in DeSoto State Park.
The float was followed by a delicious fish fry, mmm.
One World offers fun outdoor adventures in one of the most beautiful places in our state.
Check out their upcoming adventure camps for summer
. They are busy folks. Besides managing an eco-tourism business, the Shugarts are very active in their community! WOW! It was fantastic, thanks Shugarts!
They now offer a
First Friday Fish Fry
on the first Friday of each month, from now until October. One World and the Mentone Inn will host the fish dinner which provides awareness for the community and some good eating. Mentone and Little River have many active citizens and many things to offer. Little River has something for everyone!
---
How much is clean water worth?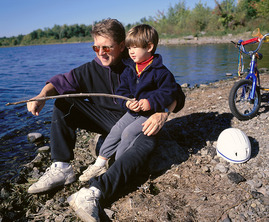 The US Environmental Protection Agency has released a new fact sheet describing the economic benefits of protecting healthy waters by highlighting examples from existing peer-reviewed literature and studies.
EPA's Healthy Watersheds Initiative is intended to protect the Nation's remaining healthy watersheds, prevent them from becoming impaired, and accelerate restoration successes. It encourages interested states to take a strategic, systems approach to protecting healthy watersheds that recognizes the dynamic and interconnected nature of aquatic ecosystems.
The fact sheet describes studies that demonstrate protecting healthy watersheds can reduce capital costs for water treatment plants and reduce damages to property and infrastructure due to flooding, thereby avoiding future costs. Additionally, examples in the fact sheet show that protecting healthy watersheds can generate revenue through property value premiums, recreation, and tourism. This fact sheet directs readers to important resources to learn more about the substantial efforts to monetize ecosystem services from across the country. This fact sheet is also a resource for those doing outreach to promote the protection of healthy watersheds.
| | | | | |
| --- | --- | --- | --- | --- |
| | Introducing Rob Howell, Legal Intern for Summer 2012 | | | |
Rob Howell is a third-year law student at the University of Mississippi School of Law. He is originally from Haleyville, AL and graduated from Samford University in 2008. He has returned to Birmingham to pursue his interests in environmental law and policy. In his spare time, he enjoys hiking and fishing. "I am excited about the opportunity to work with the Alabama Rivers Alliance and improve our state's water management policy. Protecting our state's rivers and waterways is of vital importance to me."

June 19th Huntsville, Al:

Alabama Department of Environmental Management (ADEM) is holding a public meeting in Huntsville. In attendance will be Flint River Conservation Association. Please, everyone in North Alabama attend if possible and support clean rivers!

Click here to learn more.

June 21st Tuscaloosa, Al:

Friends of Hurricane Creek is holding a meeting for anyone interested in joining as members or participating as volunteers. Please support this wonderful group and the beautiful creek.

Click here to learn more.

June 30th Wetumpka, Al:

Join the Sierra Club Montgomery group and kayak the Coosa with the Coosa Outdoor Center.

Click here to learn more.


Address: 2027 2nd Ave North, Suite A | Birmingham, AL 35203
Phone: 1-877-862-5260
Email: info@alabamarivers.org
---
| | |
| --- | --- |
| | |